Description

Do you struggle to get amazing good quality Left Handed Stainless Steel Scissors 15cm with Safety Cap and Soft Touch Rubber Handles?
For Just $8.98, this Left Handed Stainless Steel Scissors 15cm with Safety Cap will be delivered to your door for FREE… Ready to use  for your special gift, cardmaking, collage, decoupage, school projects, scrapbooking, invitations and many more…
Simply hit the "buy it now" button at the top of this listing right now and we'll ship it out to you within next business day of payment being received.
 Discover a great way of exploring your creativity using this great left handed stainless steel scissors with safety cap that suit you best.
There is something special about creating your own personal gift, whether it is a birthday card, family announcement, invitation to an event or a simple thank you gift such as an handmade bookmark. In a world of mass produced items, a handcrafted gift is treasured, sometimes framed and always admired. Left Handed Scissors is one of your best tool for cutting precisely when you create  your amazing project. It comes with matching safety cap for safety storage.
Anyone can enjoy make beautifully designed handcrafted gift. While the technique of making your handcraft is relatively simple, the finished effect can appear elaborate and detailed. Using Left Handed Scissors is ones of inside secret of amazing handcraft that you can imagine. The extra thick steel blades for long lasting sharpness, comfortable and easy to grip, and correct bow shape for full blade length cutting do most of the secret work for you.
Here's what this fantastic high quality Left Handed Scissor with Safety Cap comes with… 
A genuine opposite cut, this left handed scissors allowing safe and convenient cutting for left handers.

 

Extra thick, high quality steel blades for long-lasting sharpness.

 

Featuring superior quality for precise, smooth and even cutting over the full length of the blade.

 

Smooth action.

 

Ergonomically designed plastic handle for comfort and to reduce hand fatigue.
Unique design with soft touch rubber on contact areas.
Comes with matching colour safety cap/case for safety storage.
If you absolutely can't wait to get this great left handed scissors with safety cap before you finish reading what I have to say, that is great ! Simply hit the "buy it now" button at the top of this listing right now and we'll ship it out to you within next business day of payment being received. Hurry We Are Almost Out Of Stock!
Our Craft Tools and Materials are available in many designs and vibrant colours. Perfect for all your crafting products such as origami, bookbinding, scrapbooking, card making, paper mâché.
Do You want more?
Take a look at other range of Origami Pack with an assortment of Folk Art Chiyogami, Yuzen, 3D Metallic, plain coloured papers, double sided papers, and many more that we offer…
PS: Keep away from children 0-3 years.
Adult Supervision is recommended with all children.
PSS: 30 days money back guarantee*
*In the unlikely event your item is not exactly as described in the listing, please contact us and simply return back the original condition sealed item. We will give your initial investment back. Condition apply.
Claim Your Great Left Handed Stainless Steel Scissors with Soft Touch Rubber Handle and Safety Cap Now…
You deserved it !
Payment is due within 3 days of placing your order, so we can promptly dispatch this item to you, and can be made through PayPal with your credit card or available PayPal funds.
Please contact us through ebay if you would like pay with transfer the payment to our bank account.

Once your payment has been cleared your item will be posted within 24 hours via Australia Post and free of charge (within Australia).
Delivery is using Australia Post prepaid envelope without tracking. Most orders arrive within 2 to 7 business (within Australia) days depending on your location. Tracking available for express postage option.
Pick up is also available from Seven Hills on the New South Wales during business hours if you are local.
Express Post is also available, simply select this in the drop down postage options before making payment and for small additional fee your order will be delivered with tracking within 1 to 2 business days (within Australia)
All International orders outside of Australia are sent via Australia Post without tracking. Depending on your country you order will be delivered within 10-30 business days on average.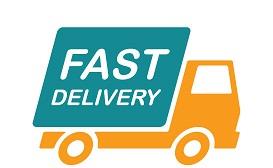 If you have any questions, please feel free to contact us by clicking the clicking "Ask a question" at the left bottom of this listing to send an email through ebay messages.
Your question are important and we will answer any questions you may have, Monday to Friday during business hours.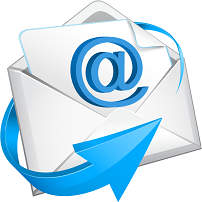 The auction or Buy It Now sale is final. Please ask all questions whilst the listing is active as we'd love to hear from you.

Your complete satisfaction is our number one priority and we strive towards gaining a 5 Star Gold Service feedback rating from our customers and in the unlikely event you?re not happy with your item, please contact us before leaving feedback.
After you have received your parcel and are happy with your purchase, please leave us positive feedback with 5 full stars and we'll promise to do the same for you.