Description
.detailsBox { border:1px solid #000000 !important; font-size:16px; font-family:Verdana, Geneva, sans-serif; padding:20px;}
.table-div{max-width:1013px;width:100%;margin:0 auto;float:none;}
.table-div table{width:100%;}
.table-div table th{ padding:0px !important;color: #fff; font-weight: bold; font-family: 'Montserrat', Arial, Helvetica, Tahoma, sans-serif;font-size: 24px;height:50px; white-space: nowrap;width:100%;max-width:1013px;}
.description-new { background: url('https://img.auctiva.com/imgdata/2/0/1/3/7/5/2/webimg/1016390042_o.jpg') no-repeat left, center;border:0px;}
.payment-new { background: url('https://img.auctiva.com/imgdata/2/0/1/3/7/5/2/webimg/1016390044_o.jpg') no-repeat left, center; border:0px;}
.shipping-new { background: url('https://img.auctiva.com/imgdata/2/0/1/3/7/5/2/webimg/1016390046_o.jpg') no-repeat left, center;border:0px; }
.aboutus-new { background: url('https://img.auctiva.com/imgdata/2/0/1/3/7/5/2/webimg/1016390038_o.jpg') no-repeat left, center;border:0px;}
.contactus-new {background: url('https://img.auctiva.com/imgdata/2/0/1/3/7/5/2/webimg/1016390039_o.jpg') no-repeat left, center;border:0px; }
.terms-condition-new {background: url('https://img.auctiva.com/imgdata/2/0/1/3/7/5/2/webimg/1016390049_o.jpg') no-repeat left, center;border:0px;}
@media screen and (max-width: 980px){
.table-div {width: 100%;}
}
/** img tags **/
.imgtags{width:80%; margin:0 auto;float:none; display:block;}
div.imgtags > div > div{width:38%; float:left; margin: 10px 40px 20px;}
div.imgtags > div > div > a >img, .img-responsive{max-height: 270px; max-width:100%;}
.clear{clear:both;}
/** end of img tags **/
@media screen and (max-width: 768px) {.table-div, .table-div { width:95% !important; } .desc-tbl .image , .ship-tbl .image{float:left;clear:both !important;width:400px;} .desc-tbl table table, .ship-tbl table table {width:300px;float:left;} .desc-tbl img , .ship-tbl img{max-width:95%;} .desc-tbl table .detailsBox{ padding:0px;}}
@media screen and (max-width: 505px) {.table-div .acttbl, table{ width:90% !important;}.desc-tbl, .ship-tbl, .acttbl{ width:90% !important;} .desc-tbl table.detailsBox{ padding:0px;} }
@media screen and (max-width: 320px){ table, div{width:85 !important%;}.img, img {max-width:100% !important; height: auto;}h1 {font-size: 1.5em !important;line-height: 100%;text-align:center; margin-top:0px;}h2 {font-size: 1.3em !important;line-height: 100% margin-top:0px !important;}h3 {font-size: 1em !important;line-height: 100%; margin-top:0px;}p{text-align:justify;font-size:1em; margin-top:0px;}ul li {font-size:1.3em;padding-bottom:-25px;}}

Do you struggle to get amazing good quality Christmas Theme with Santa and Snowman Double Sided Chiyogami Paper ?
For Just $10.48, this 4 Variant Christmas Theme with Santa, Snowman, Christmas Tree, Candle & Presents Double Sided Chiyogami Origami papers 80 sheets will be delivered to your door for FREE… Ready to use  for your special gift, cardmaking, collage, decoupage, school projects, scrapbooking, invitations and many more…
Simply hit the "buy it now" button at the top of this listing right now and we'll ship it out to you within next business day of payment being received.
Discover a great way of exploring your creativity with the art of Japanese paper folding or origami in this special festive Christmas seasons.
There is something special about creating your own personal gift, whether it is a Christmas card, family announcement, invitation to an event or a simple thank you gift such as an handmade bookmark. In a world of mass produced items, a handcrafted gift is treasured, sometimes framed and always admired.
Amaze your family and friends with origami gift from these Christmas theme double sided Chiyogami paper sheets in 4 awesome variants.
Anyone can enjoy origami and make beautifully designed handcrafted gift. While the technique of origami making is relatively simple, the finished effect can appear elaborate and detailed. Christmas theme with Santa Claus, Snowman, Christmas Tree, Candles, Presents & Christmas Stocking Double Sided Papers are ones of inside secret of amazing handcraft that you can imagine. The colour combination of this double sided Chiyogami origami paper do most of the secret work for you.
Simply fold your spectacular origami creations with these special decorative origami paper that are perfectly square, thin and flat enough for folding as well as being textured and strong enough to withstand multiple folds.
Here's what this fantastic high quality Double Sided Christmas Theme Chiyogami Origami Paper comes with…
4 awesome designs of Christmas Theme double sided origami papers, …. Inside secret for making your amazing handcraft gift.
Double sided mix colour paper…all paper is perfectly square, thin and flat enough for folding as well as being textured and strong enough to withstand multiple folds.

80 sheets in total…Good enough number for creating your handcrafted personal gift.

Size:

15 x 15

cm ; 5.9 x 5.9 inch.
As an added bonus, you'll also receive origami instructions on how to fold a paper crane. The directions are all in English with easy-to-follow diagrams included, you shouldn't have any problems…(message me if you're really stuck).
If you absolutely can't wait to get this Christmas Theme Double Sided Chiyogami Origami Paper before you finish reading what I have to say, that is great ! Simply hit the "buy it now" button at the top of this listing right now and we'll ship it out to you within next business day of payment being received. Hurry We Are Almost Out Of Stock!
Chiyogami is a specific word developed to describe the graphic, repetitive designs applied to paper in the Edo period. Originally these patterns were printed by woodblock for use in paper doll and small accessory making. In the twentieth century, these patterns began to be applied using silkscreens and this continues today. Chiyogami is made of Washi Paper that has been hand stenciled or printed with traditional Japanese imagery using bright colours and patterns. The striking pigment colors, careful registration of screens, wide range of designs and archival qualities make these papers ideal for invitations, cardmaking, origami, scrapbooking, picture mats, box making and other DIY stationery projects.
Our Origami Chiyogami Washi paper is available in many beautiful traditional Japanese designs and vibrant colours. Perfect for all your crafting products such as origami, bookbinding, scrapbooking, card making, paper mâché.
Do You want more?
Take a look at other range of Origami Pack with an assortment of Folk Art Chiyogami, Yuzen, 3D Metallic, plain coloured papers, double sided papers, and many more that we offer…
PS: Helpful tips….. Use ruler to create clean folds when doing origami.
PSS: Oh, I almost forgot, I will give a last bonus of instruction how to fold an amazing octagon box that you can use as handcrafted gift box.
PSS: 30 days money back guarantee*
*In the unlikely event your item is not exactly as described in the listing, please contact us and simply return back the original condition sealed item. We will give your initial investment back. Condition apply.
Claim Your 4 designs Double Sided Christmas Theme Chiyogami Origami Paper 80 sheets Now…




You deserved it !
Payment is due within 3 days of placing your order, so we can promptly dispatch this item to you, and can be made through PayPal with your credit card or available PayPal funds.
Please contact us through ebay if you would like pay with transfer the payment to our bank account.

Once your payment has been cleared your item will be posted within 24 hours via Australia Post and free of charge (within Australia).
Delivery is using Australia Post prepaid envelope without tracking. Most orders arrive within 2 to 7 business (within Australia) days depending on your location. Tracking available for express postage option.
Pick up is also available from Seven Hills on the New South Wales during business hours if you are local.
Express Post is also available, simply select this in the drop down postage options before making payment and for small additional fee your order will be delivered with tracking within 1 to 2 business days (within Australia)
All International orders outside of Australia are sent via Australia Post without tracking. Depending on your country you order will be delivered within 10-30 business days on average.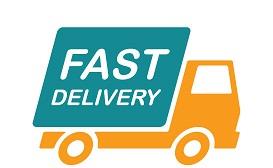 If you have any questions, please feel free to contact us by clicking the clicking "Ask a question" at the left bottom of this listing to send an email through ebay messages.
Your question are important and we will answer any questions you may have, Monday to Friday during business hours.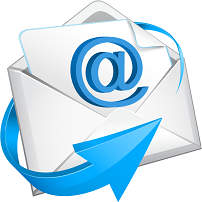 The auction or Buy It Now sale is final. Please ask all questions whilst the listing is active as we'd love to hear from you.
Your complete satisfaction is our number one priority and we strive towards gaining a 5 Star Gold Service feedback rating from our customers and in the unlikely event you?re not happy with your item, please contact us before leaving feedback.
After you have received your parcel and are happy with your purchase, please leave us positive feedback with 5 full stars and we'll promise to do the same for you.